"The Waiting Room"
8 Steps To Your Dream Life
In this Manual, you will learn:
Your Strengths & Weaknesses
Your Deep-Seated Beliefs
What Situations Hold You Back
Who You Need To Forgive, How To Forgive, and Why It's Important
Good Waits Versus Bad Weights
Specific Details About Yourself
How To Clear Blocked Energy Sources
How To Manifest
How To Be Positive
How To Change Your Mindset and more!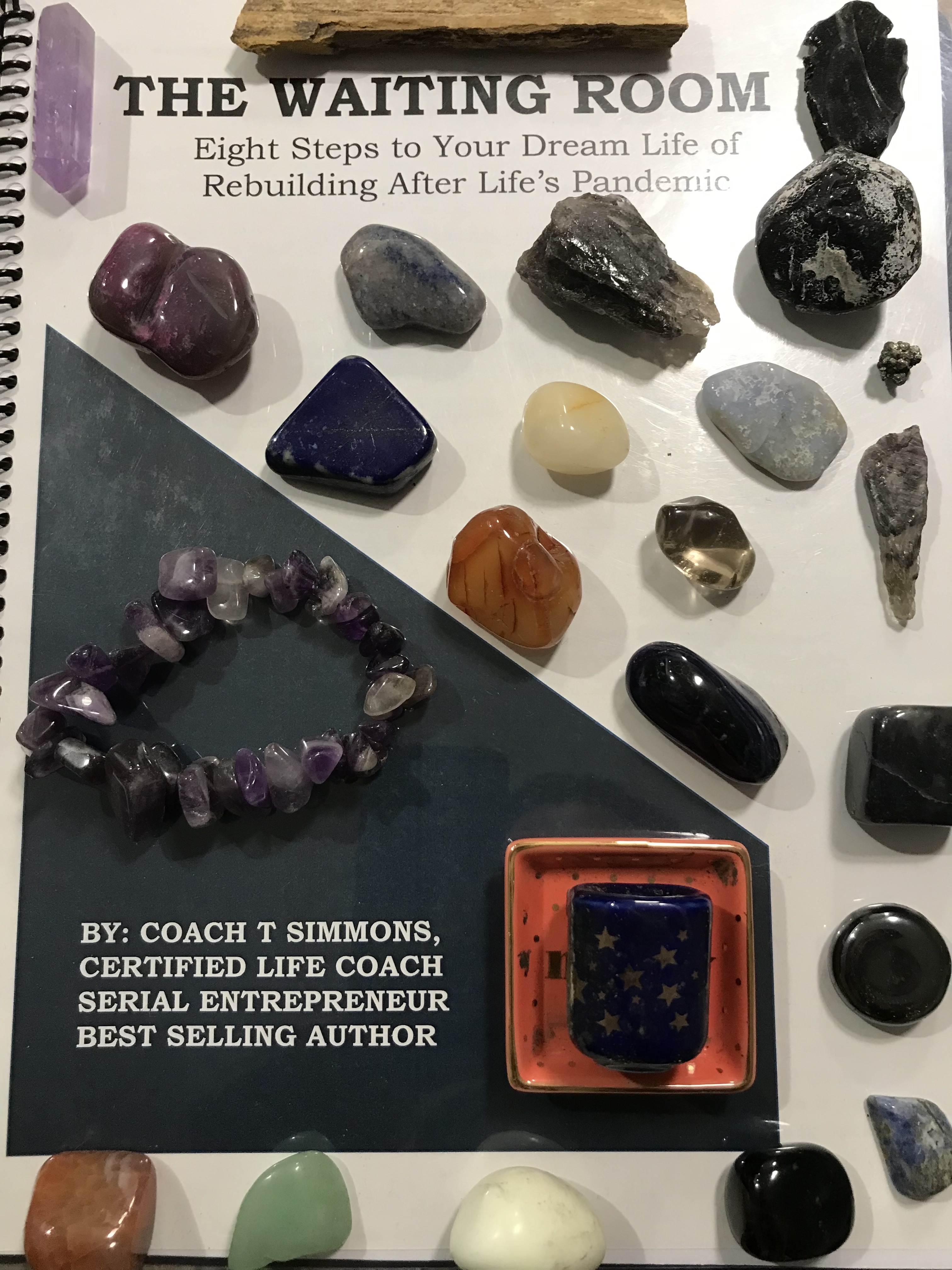 The Waiting Room
Rebuilding After Life's Pandemic
Chapter One: Principal One
"What To Do While You Wait"
Chapter Two: Principal Two
"Why The Wait"
Chapter Three: Principal Three
"Good Waits Versus Bad Costly Weights"
Chapter Four: Principal Four
"Waiting To I.N.H.A.L.E."
Chapter Five: Principal Five
"How To Patiently Wait"
Chapter Six: Principal Six
"When You Are Wanting To Wait"
Chapter Seven: Principal Seven
"Realizing When The Wait Is Over"
Frequently Asked Questions
Can I get a refund if I'm unhappy with my purchase?
If you are unsatisfied with your self- paced coaching, please reach out to us to see if your purchase is eligible for a refund. Since this book is copyrighted, once it is purchased online there are no refunds given unless the item was not received or some other error.
As stated in Teachable's Terms of Use, Coaching IS NOT covered by Teachable's 30-day student refund policy. As such, we highly recommend that you read our policy prior to purchase.
How do I schedule my appointment?
Upon purchasing self-paced coaching, you'll receive your book via email and unless you want additional coaching time, you have no need for an appointment.
Can I purchase coaching more than once?
Absolutely! If you find yourself in need of coaching more than once, simply purchase the actual coaching bundle for $49 and this will be your appointment and you receive the IMT Immediate Mindfulness Training included with purchase of your first coaching session as our gift to you.
If you have additional questions or are unsure which courses or coaching is right for you; please email our Coaching Team at [email protected].